The Golden Retriever was attacked by a pack of stray dogs at a trailer park in Dallas, Texas.
The residents of the trailer park watched.
They claimed there was nothing they could do to help the dog. Well, yes, you make noise and throw things at the attacking dogs.




You don't let a pack of animals attack another. Finally, the crowd did manage to get the attacking dogs off.
Goldie was week, but had managed to run under a trailer. Once they got Goldie out from under the trailer he was then taken to a kill shelter.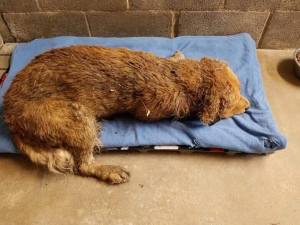 Goldie has been taken out of the kill shelter and moved to an animal hospital in the Dallas/Fort Worth area.